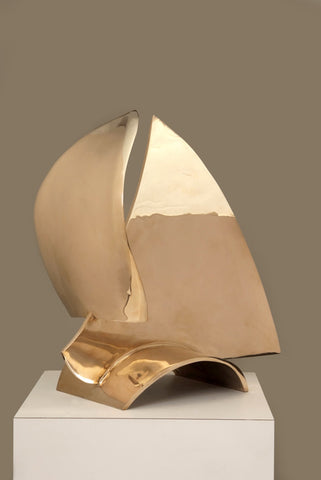 "Heading Home"
$ 4,250.00
Limited Edition Bronze - 22" Tall x 18" x 10" by Robin Richerson 
This abstract sculpture of a sail boat at full sail is a nice size for the office or home and is crafted like a piece of fine jewelry with a mirror finish. Even people without sailing experience find this piece attractive. Place this piece in the entryway of your home or business and let colleagues and family share in your enjoyment.
This sculpture is "Made to Order" and requires a 50% deposit at time of order. Please contact Matt Palmer at matt@iconartworks.com regarding delivery schedule and with any questions you may have.